Posted by Rick on Jan 18th, 2022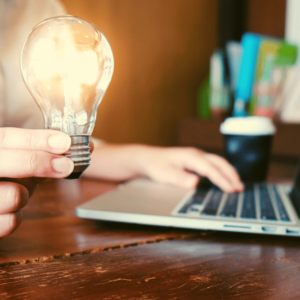 If you're looking for fresh real estate marketing ideas in 2022, you've come to the right place. ReaMark has innovative direct mail products that will help you stay in touch with recurring clients and prospect for new ones. Keep reading for innovative ways to connect with your prospects. And, remember, the more times people see your face and contact information, the more likely they are to remember you when it comes time to sell their home and buy a new one.
Let's start things off with a simple postcard.
1. Send a Postcard
From time change postcards to holiday themes to inspirational postcards that will motivate and help your clients, we have a wide selection to choose from:
Want to build a custom postcard? Reach out to our team for assistance and ideas.
For an easy, breezy marketing plan, check out our monthly menus and choose the patterns and themes that best meet your needs.
Postcards are a cost-effective way to provide some useful information such as home maintenance tips and recipes. They're also a great way to highlight your achievements throughout the year (Just Sold/Just Listed postcards).
Find out more about our jumbo-sized postcards by browsing through the site or contacting us directly.
2. Include Swag Inside Envelopes to Get Prospects Excited
As people sift through their mail, they have a low tolerance for what they consider junk mail. So, in order to get them to read your marketing materials, it's important to pique their interest. You could do this by adding small, flat objects that won't skyrocket your mailing costs. We have a few ideas and many products that will help with this campaign:
Magnetic-backed baseball and other sports schedules are always popular and provide valuable information to fans/prospective clients.
House-shaped hand fans can both amuse, intrigue, and keep clients cool when temperatures rise. With your information and photo on one side, they also become walking advertisements when clients take them to the beach or a neighborhood barbeque!
Real estate professionals from across the country report to us that notepads are one of the most popular giveaway items and a great way to spread information about your services. They also tuck nicely into envelopes for direct mail purposes.
Choose promotional items that are easy to mail for one of the best real estate direct mail marketing strategies you can employ in 2022.
3. Send Existing Customers Home Anniversary Cards
Browse through our holiday cards to choose from a wide selection of greetings that you can send to your clients and future clients. Thank you cards and referral cards are a great way to add an old-fashioned touch that customers appreciate. It also gives them a tangible way to connect with you and to pass along your information to new home buyers and sellers.
4. Give Customers Something to Keep
ReaMark has numerous magnet products that provide a useful, attractive way to keep your contact information in front of current and potential clients. We also have other items that you can hand out, such as pens showcasing your contact information and brokerage. Our staff can even help you put together a cookbook of delicious recipes as a housewarming present or teaser for future business.
Use these ideas as a springboard for your 2022 real estate direct mail roadmap. Need more ideas? Contact the pros at ReaMark for a plethora of ideas on effective real estate direct mail marketing tools!
Leave a Comment