Posted by Rick on Mar 9th, 2022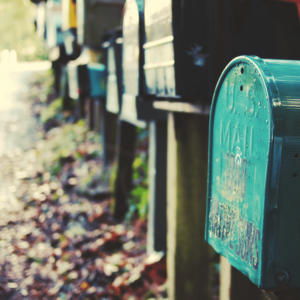 According to Gallup research, a whopping 95% of people enjoy receiving actual mail. About 92% of them believe that reading print marketing is easier than reading digital content. There's the notion that real estate direct mail is junk mail. That just means it didn't get to the right person. Below, find the best practices to consider when preparing your campaigns to improve the chances of success and a strong ROI.
What's Your Real Estate Direct Marketing Plan?
Planning is the blueprint of your direct mail campaign, and you should include some way to track your progress. For a successful real estate career, ReaMark helps you produce a direct mail campaign to compete as a top-producing agent with mailers that appeal to your targeted customers!
Identifying Goals & Objectives
The critical stage in preparing a successful campaign is to define a set of clear objectives such as:
Send direct mailers at least twice a month. Repetition is key.
Choose your farm areas carefully.
Showcase your local expertise by including information about recent sales.
Share your just listed/just sold properties nearby.
Tell the prospective client more about you.
A real estate direct mail marketing strategy is designed to aid in the achievement of your set goal. It can assist you in the following ways:
Produce leads
Increase sales directly
Increase consumer loyalty and retention
To meet your lead generation objectives, you must carefully target the appropriate people with the correct messages.
Integration
Make sure your direct mail strategy is in sync with your emails, web ads, and social media promos. It creates synergy and keeps customers on track, regardless of where, when, or how they first came into contact with your business. Remember that direct mail gives customers something to hold in their hands, helping to cement your branding in their minds.
ReaMark pros can help you with:
Selecting postcards, calendars, newsletter or other mailers that suit your needs
Building lasting relationships with prospects and past clients
Designing and printing postcards and other content
Navigating Every Door Direct Mail (EDDM) campaigns (They work!)
All the different things you're doing today need to work together to create a highly effective marketing campaign. Real estate direct mail works best when it is integrated.
Choose Your Real Estate Marketing Tools (Lots to Choose From)
At Reamark, we strive to provide our customers with the best products and services possible so that they can be successful within their businesses.
Top real estate marketing tools include our:
Contact us today to create and implement a solid real estate marketing plan!
Leave a Comment