Posted by Marketing on Feb 11th, 2021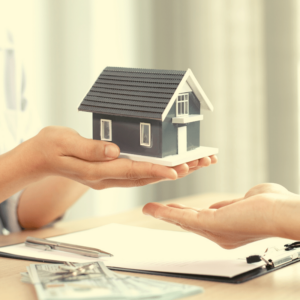 When people hire you to sell their home, they want to feel confident that you have the skills to move their property or find them the home they've been searching for. With comprehensive marketing campaigns, you can reach your target clients online and through strategic direct mailing campaigns to stay top-of-mind in their Realtor search.
If you feel like you've run out of ideas to capture people's attention, review the suggestions below and mix and match your online marketing efforts with physical promotional pieces. Newsletters, door hangers and postcards give prospective clients information they can review without the distraction of the internet.
Optimize Your Listing Campaigns
If you want to highlight your ability to sell homes, start by letting homeowners know about your recent success stories. Include homes that you have sold and ones currently on the market to give homeowners an idea of prices they could command if they put their home up for sale. Use a variety of channels to reach your target demographic, including:
Emails and door hangers highlighting information about your services as well as recent sales.
Postcards featuring Just Listed properties that may appeal to homebuyers and sellers.
Newsletters distributed via social media, email and print formats.
Reach your prospective audience where they spend the majority of their time. Right now, that's online or at home.
Newsletters Delivered to Your Clients' Doorsteps
Develop your newsletter into a visual experience for your prospects with colorful imagery and useful information that enhances your branding message. It can be worth the cost to print and deliver physical mail since many residents receive dozens or hundreds of emails every week. A multi-page document with photos, statistics and recent listings and sold properties will help you establish authority and trust with current and future clients.
Choose one of our templates for a four-page newsletter or work with our team to create a free customized layout to meet your needs. Great topics include:
Recently sold properties
Recent listings
Tips for homebuyers and sellers
Tips for home improvement projects
Recipes
Just Listed/Sold Postcards
You can connect the dots between your online marketing and direct mail campaigns. If you have your own web page, include that information on just listed and sold postcards sent to residents in your farm area. Brokers and agents also include their social media information on direct mail pieces so clients can connect with them electronically.
High-quality mailers can help you reach your local market and provide contact information that clients can pass on to friends and neighbors. Choose interesting content and graphics that promote your services and experience and don't forget to add testimonials. Contact a ReaMark representative for assistance with your marketing campaign. You don't pay until you have approved the design, content, and features for your direct mail pieces. Choose from jumbo postcards, four-page newsletters, door hangers, and myriad other promotional pieces.
Leave a Comment