Posted by Reamark Marketing on Apr 19th, 2016
We are rapidly approaching peak of "real estate season" and there is still time to make the most of it with proven, real estate promotional products from ReaMark. We specialize in Realtor marketing and promotional materials that get results. Here are three attention-getting real estate marketing products to increase your leads and listings this spring.
1) Custom Door Hangers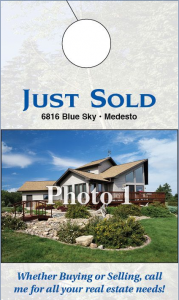 Our custom door hangers are an economical and effective way to farm your neighborhood. Our real estate door hangers come in full-color and are guaranteed to get noticed by prospects as they return home. Since they are fully customizable, they can carry your specific message. We also have stock door hangers that can ship exceptionally quickly and start as low as 12 cents each. Be sure to ask about our two sizes of door hanger bags to add additional "goodies" to hang on doors.
2) Real Estate Notepads
You can save 20% right now when you order notepads from ReaMark. Real estate notepads can be customized with your name, logo and contact information. Spring is the terrific time for these notepads to help with spring cleaning "to do" lists. Choose from a selection of styles including full-color notepads, peel and stick your business card upon notepads or have your business card imprinted on a magnet with a notepad. Our magnet notepads are sure to find their way right on the refrigerator! Your information is visible with each use. Hurry and save 20% on your choice of real estate notepads this spring.
3) Seed Packets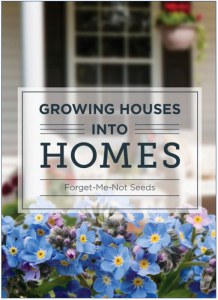 What better way to add a burst of color to your neighborhood. Our seed packets come in a choice of four styles. The "Thank You" seed packet is a great way to says thanks to previous clients, or even to thank prospects for an initial meeting. Our "Where Memories Grow" seed packets are a wildflower seed mix and are a nice way to remind clients and prospects of your services. Forget-me-not seeds are placed in our "Where Memories Grow" seed packets and are a nice way to welcome spring. Our "Put Down Roots With Us" seed packets are proving to be a popular way to market to your farm. These are also a perfect promotional handout for open houses, home-shows or to handout at the corner coffee shop. Grow your business this spring with seed packets from ReaMark!
Want more ideas? Browse our thousands of Realtor marketing and promotional products from calendars and real estate postcards to cookbooks and imprinted pens. We offer professional design services at no charge on most products. Energize your marketing efforts this spring with our wide-range of real estate promotional products from ReaMark.
Leave a Comment