Posted by Marketing on Nov 13th, 2019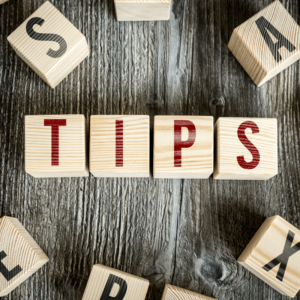 Thanksgiving is often thought of as the traditional starting point of the long holiday season. It is a time when both private citizens and businesses tend to feel thankful for their health, happiness, and success. 
For the real estate agent or broker, the Thanksgiving holiday can offer even more. Instead of being just a time of passive reflection, agents and brokers can also use the season to actively give thanks and appreciation for both past and current clients. Agents who would like to make the most of the upcoming Thanksgiving holiday season can benefit from these gifting tips. 
Offer a Tasty Treat for Long-Time or Repeat Clients
Most successful real estate agents have more than a few special long-time or repeat clients. These clients are the ones that may have only purchased or sold one or two properties, yet formed a bond with their agent that has fostered many more transactions over the years through referrals of friends, relatives, and coworkers. 
These are the past clients that you know well enough to send a basket of tasty treats with a favorite bottle of locally produced wine or cider.
In addition to food and beverages which will likely be savored soon after receipt, agents and brokers can also enclose a timely, but more lasting gift, such as a beautiful wall calendar or a tasteful magnet for their refrigerator. This type of gift, specially chosen based on the agent's knowledge of their client's preferences, offers both immediate appeal and a tangible reminder of your services and appreciation that will continue to generate referrals. 
Give Something That Gives Back 
When food is not an appropriate gift for past clients due to dietary restrictions or health concerns, real estate agents may want to consider gifting them with something that gives back. In keeping with the Thanksgiving theme, agents may want to make a donation in their client's name to a favorite local cause or charity or volunteer in their client's name. 
Notice of even a small donation or service, accompanied by tasteful Thanksgiving card and a 2020 wall calendar will help to ensure that past clients continue to feel a warm bond with the real estate agent that they quickly began to regard as a treasured friend. 
In addition to gifts inspired by the Thanksgiving season, real estate agents and brokers should consider making proactive changes to their ongoing marketing strategies that will continue to grow their business in the future. ReaMark, along with their specially trained consultants, can provide the products and marketing advice real estate agents and brokers need to grow their business throughout 2020 and the years to come. 
Leave a Comment