Posted by Reamark Marketing on Nov 9th, 2017
The most successful real estate careers are built on solid, enduring relationships with clients. With fall now firmly entrenched and the holiday season fast approaching, many agents are thinking about their client relationships and how they can keep them healthy and productive in 2018.
Successful Agents Rely on a Time-Tested Relationship Builder
Using greeting cards for real estate marketing is a time-tested marketing strategy that successful real estate agents and brokers have relied on for years. Surprisingly, many are finding them to more successful now than ever before. With most communication now handled through impersonal email, the receipt of a brightly colored holiday card with a personal message from their real estate agent or broker is more apt to be warmly remembered and cherished than ever before. The only question then becomes how to make sure that any greeting card for real estate mailings you do will have even more impact.
Customizing the Mailing to Stand Out From the Crowd
While any holiday card mailing is a positive message that tells your clients that your remember and care about them, there are still some ways in which you can maximize your efforts. One excellent way is to consider sending out a holiday card for Thanksgiving or New Years, instead of a traditional mid-December holiday card.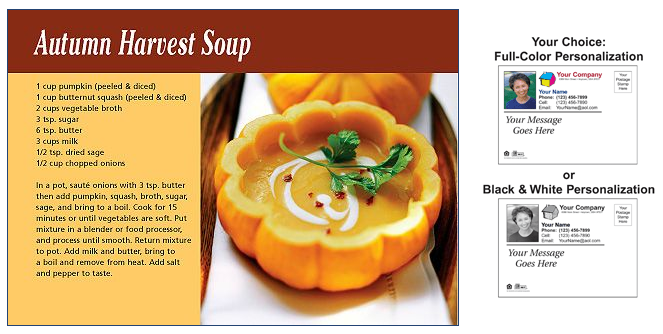 If sending a Thanksgiving card, consider adding extra value by choosing postcards with turkey cooking tips or a delicious recipe to help the recipients enjoy turkey leftovers. When sending a New Year's greeting card, consider including a customizable magnetic calendar for their fridge to help them keep you top of mind throughout 2018.
Streamline the Process With These Holiday Card Mailing Tips
The holidays are busy times for agents and brokers both at home and at work. Unfortunately, this level of activity can push marketing activities to the back burner, even when agents and brokers know how critical they are to their continued success.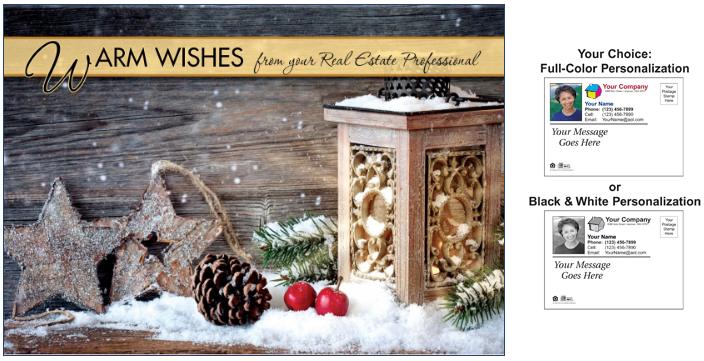 To avoid this problem and ensure that your holiday card mailings are sent out exactly when you need them to be, speak with your ReaMark customer service specialist about ordering early and having them handle the entire mailing process. By doing this, busy agents and brokers can relax and enjoy their own holiday season, all while knowing they have successfully reached out to all their past and current clients and their entire sphere of influence.
Leave a Comment