Posted by Reamark Marketing on Jan 8th, 2017
Real estate professionals who have been in the business for a few years often experience feelings that their marketing is becoming stagnant and no longer capable of generating the leads they need for growth. This is especially true in markets that are highly competitive or those that are being impacted by economic trends capable of affecting the local real estate market. But slowing business growth can also occur when agents fail to maintain quality contact with their current and past clients. Allowing this to happens causes agents to fail in maximizing the potential for referrals from these groups, and effectively losing out on valuable leads for new business. If you are an agent feeling the impact of local market trends or one who is struggling to maintain the level of contact required for good business growth, real estate marketing postcards can be an excellent, cost-effective vehicle to help you rev up your lead generation machine and restore and maintain healthy levels of business growth.
Strategy One: Using Postcards for Realtors to Renew Contact with Past Clients
Past sellers and buyers are a prospecting gold mine because you have already demonstrated your real estate skills by helping them successfully buy or sell property in the past. Maintaining contact with them through a quarterly mailing of postcards for realtors is a great way to make sure they continue to remember you and refer their friends, neighbors, relatives, and coworkers to you.
Strategy Two: Using Postcards to Increase Name Recognition in Your Farm Area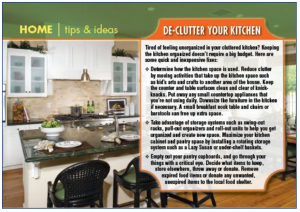 Farming is another marketing activity that can be made much more effective by utilizing a series of monthly contacts through the use of informational real estate marketing postcards after your initial meeting. A long established marketing rule has proven that successful marketing requires at least seven contacts before most people are likely to begin to really recognize your name and think about doing business with you.
Strategy Three: Instituting a Postcard Campaign for Lead Generation
Maintaining contact with new prospects, especially those who call to find out more about one of your listings or those with general questions about the buying and selling process can get lost in the rush to service active buyers and sellers. But busy agents who find an effective way to remain in contact with these future buyers and sellers are working to fill their lead pipeline for years to come. Choosing to contact these prospects through a quarterly postcard campaign for lead generation purposes is a very easy and affordable way to make this happen.
No matter where you are in your real estate career, ReaMark, a market leader in real estate promotional supplies, can help. Take a moment today and contact one of our specially trained customer service specialists for information on special value options and helpful tips on customizing your real estate marketing to get the best possible results.
Leave a Comment