Posted by Reamark Marketing on Sep 24th, 2021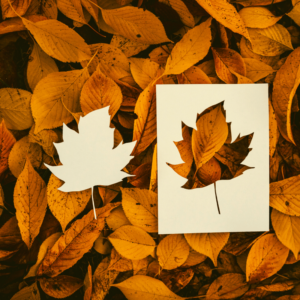 As you know, real estate marketing in the fourth quarter can help you meet or exceed your sales goal for the year. Luckily, it's still a sellers' market — if you can just get homeowners over their uncertainty about listing their homes! Keep your name top of mind with tasty real estate direct mail marketing.
ReaMark's recipe postcards are easy to read — especially when you use jumbo sizes. They are also easy to follow and easy to pass on to family and friends. Increase your listings, buyer contacts, and referrals with our wide selection of recipe cards. Here are six choices, including recipes we've tried and served to our own families, to get your customers' taste buds singing!
Six Highly Effective Recipe Postcards for Q4 Realtor Marketing
Looking for October recipe ideas for your end-of-year marketing blitz? Try this apple-cranberry crumble recipe postcard. Apples are fresh, crisp and sweet during the autumn harvest. So, remind your clients and prospects that the real estate market has never been sweeter with this yummy recipe card. 
Cranberry spiced cheesecake makes a welcome addition to your Thanksgiving meal. This delectable recipe is easy to customize to the tastes of individual homeowners or prospective homeowners. This real estate direct mail piece is sure to stay on the refrigerator door and make its way into the recipe files of many clients. So, make your messaging count!
Unforgettable holiday glazed ham will have guests asking for the recipe. There's no finer compliment than having your name come up in a dinner conversation. So, set tongues wagging with this delicious glazed ham recipe postcard that also makes a great centerpiece for Sunday dinners all year long.
December Blitz (It's a great idea to order ahead and start early!)
As December approaches, so does your opportunity to nail your target sales and get a fresh batch of leads to start the new year strong. Amp up your real estate direct mail marketing game with delicious entrees and desserts such as:
Make restaurant-quality Beef Wellington achievable with a simplified recipe postcard that cuts corners on prep time but not on taste. Perhaps your accompanying sales pitch will leave your clients' mouths watering for fast sales before the holidays hit.
Roll into the final weeks of the year by pumping up your farming list with this chocolate cake roll recipe postcard. It's easy to get young professionals and new parents to think about expanding their living space with a new home by giving them a recipe they can use to create their own family traditions.
For your final postcards of the year, choose a unique recipe that best reflects your demographic. Need some more help choosing recipe postcards? Contact our marketing team for input on popular recipes that have worked in other regions, but that hasn't been plastered over your neighborhoods yet.
You can save time and money by ordering a batch of six postcards today. To make the deal even tastier, we have a buy five, get one free promotion running throughout the end of the year. Time is of the essence as some recipe postcards sell out quickly.
Contact ReaMark today with all your end-of-year real estate marketing needs!
Leave a Comment