Posted by Rick on Feb 9th, 2022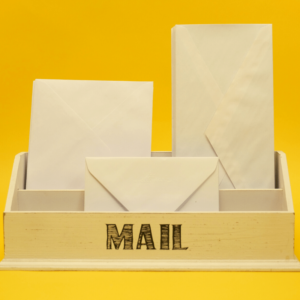 Are you wondering if you're taking advantage of the full potential of real estate direct mail marketing? Avoid rookie mistakes such as inconsistent branding, forgetting to add information or services of value, and failing to follow up.
Our direct mail marketing experts at ReaMark are always excited about helping real estate professionals come up with a winning marketing strategy for their personal brand or brokerage. Keep reading to find out what faux pas to avoid in your real estate direct mail campaigns!
1. Assuming Direct Mail No Longer Works for Real Estate Marketing
This is not true. Direct mail is still a fantastic way to connect with clients and potential clients. From postcards to newsletters to school or sports calendars, direct mail gives you a way to put something of value into the hands of potential clients. It also gives clients a way to pass on your information to other home buyers and sellers.
2. Sending Out General Content
Buying or selling a home is one of the most emotionally fraught experiences of a person's lifetime. Sending out generic content does not establish the kind of emotional connection you need to win someone's trust and business. Instead, keep your message focused and on target and start with a solid goal in mind. Then, share a clear, personalized message.
Here are some examples:
A real estate agent wants to attract new clients. Instead of sending postcards with stock photos and general information about your brokerage, consider inviting them to an open house. Make it clear that they are welcome whether they are currently buying or selling a home. Welcome the opportunity to get to know them.
Instead of sending out generic postcards with your information and random pictures, consider matching the content to your goal. Do you want to increase your listings? Consider sending a postcard that contains information about recently listed and sold homes in the area. Preferably, these will be transactions handled by you or your brokerage. However, sending specific information for their area establishes your authority and generates interest.
Hint: Branding matters! Including a recent, professional photo and your contact information helps recipients connect with you on a personal level.
3. Forgetting to Include a Call to Action
This isn't the time to be shy. Sending out multiple mailers with your information keeps your name top of mind when sellers or buyers are ready to make a change. However, a call to action gives them clear instructions on what to do next. Great calls to action also offer them something for their trouble.
Here are a few examples:
Call today for a free valuation of your home.
Thinking about selling? Contact me for staging advice on selling your home faster.
Enjoy the free recipes/home tips/marketing info on this postcard. Contact me to get started with your listing or to find your dream home.
Do you need more ideas to create the perfect content? The pros at ReaMark can help you customize your message on various real estate direct mail marketing, including postcards, greeting cards, and newsletters.
4. Sending Only One Real Estate Direct Mail Piece
As with other types of marketing, direct mail requires several touchpoints to achieve the greatest effect. A steady drip campaign provides consistent communication and reminds your prospective clients that you remain ready to serve their real estate needs. It also takes several mentions for your name to resonate with your audience. That's just how the human brain works.
So, start with affordable postcards that you send to your distribution list every month. Add in school and traditional calendars to share your connection with the community and provide something of value that your clients are likely to display prominently in their office, kitchen, or business.
5. Only Sending Postcards
There's no doubt that postcards are one of the most effective ways to reach your target audience through direct real estate marketing. However, it's important not to neglect other mailers that can provide additional value to your clients. Sending calendars with the schedules for local sports teams is a great way to connect with the community and show your team spirit. Additionally, sending newsletters allows you to showcase your expertise and success over the last quarter.
Now that you know what to avoid and how to correct real estate direct mailing mistakes, it's time to go to work. Contact ReaMark today to put together your direct mail campaigns for the rest of the year.
Leave a Comment