Posted by Marketing on Jun 18th, 2020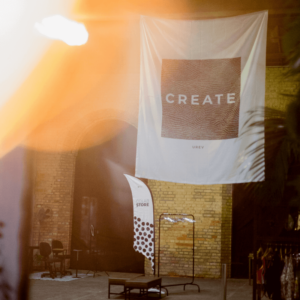 Interest rates are lower than ever, more people are applying for mortgage loans and we are in the prime time of the year for sales. With the average home sale price climbing to $330,000 in May, now is the time to grow your listing database. Attract interest with neighborhood marketing campaigns that let homeowners know what they have to gain, and offer a free home valuation to get your foot in the door.
Tips on Using a Free Home Valuation in Your Direct Marketing
Try our real estate marketing tools, such as door hangers and jumbo cards to create special offers. You can customize your message on one side and include contact information on the other. We recommend a free home valuation to establish trust and showcase your skills. You can also include contact information and highlight recent sales in the area.
On your customized marketing pieces, explain the value of using a licensed real estate agent — including a free estimate on how much their home is worth. As you gather this information, homeowners can think about whether it's time to put their property on the market. If the homeowners ultimately decide not to sell, you have still gained their trust and contact information to follow up with them periodically, growing your prospect list. However, at least some homeowners you approach will want to move forward with a listing.
Virtual Walkthroughs
Sellers want to maximize their sales price but may not agree to a walkthrough of their property during the pandemic. Explain the importance of understanding any possible defects to obtain an accurate valuation. Additionally, they can walk you through the home using FaceTime, Facebook Video Chat, Zoom or other free apps. That way everyone stays safe and you get a general idea on the condition of the home. Some real estate agents are sending surveys or questionnaires to homeowners to calculate an accurate comparative market analysis without physically touring the home.
Remember to underscore the importance of up-to-date information available only to experienced real estate agents via the MLS and other tools. 
Build trust throughout the process. This goodwill pays off if the estimate falls short of their expectations. It may take sellers some time to decide to sell. In the meantime, build value through Home Tips postcards and other ReaMark products that deepen the relationship. Consider sending COVID-19 postcards to help families understand that we are in it together.
Home Valuation Packet
Highlight the advantages of using a real estate agent to sell their home by developing a market report that includes not only the CMA but the recent neighborhood sales used to create it. Send photos and information with the listed versus final sales price. This is a great opportunity to include endorsements from happy clients and personal marketing information that shows your expertise. 
Safety Precautions Agents Are Taking
The NAR continues to suggest virtual showings to limit in-person contact. Some states have reopened but stress the importance of maintaining social distancing and proper hygiene. Ensure prospective clients that when in-person showings resume, you will wipe down the doorknob and surfaces touched by clients following the showing. Print out some of the recommendations from the NAR to reassure your clients that you follow state and industry guidelines to prevent the spread of the coronavirus.
It may be some time before things return to business as usual. However, there are ways to reassure clients and keep the industry going with a little common sense and client education on the precautions taken to ensure their safety.
Leave a Comment