Posted by Marketing on Nov 18th, 2020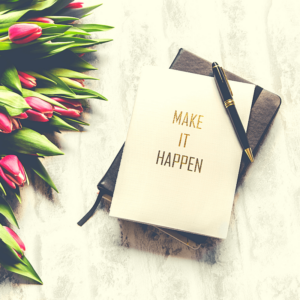 According to the National Association of Realtors, 2020 remains an incredible time to sell your home. Low interest rates combined with declining inventory make this a seller's market. More people want to buy than sell, with national inventory declining by 38.3% over last year. At the same time, listing prices continue to rise, with the median home price at $350,000, 12% higher than last year. Homes are selling within 53 days, 13 days less than October 2019.
How Will You Stand Out in the Crowd?
Sellers have their pick when it comes to choosing a realtor to represent them. Now is the time to let them know what you have to offer. Differentiate your direct marketing with customized holiday greeting cards.
Remember: ReaMark has a Dec. 5th cut-off on holiday greeting cards orders to avoid upgraded shipping costs. So, avoid the hassle of rush shipping charges by choosing your favorite cards now. We work in an industry based on personal branding. Say what you want how you want to say it on a color-printed greeting card.
Which Card Will You Choose?
Choose the Home for the Holidays greeting card for wide appeal or save money on our clearance cards, which you can buy for as little as 24 cents each. Humorous greeting cards can boost the spirits of families who are feeling down in this tumultuous year.
One of our favorites features Santa's hat on a tropical beach while other cards provide scrumptious recipes for family gatherings. No matter what holiday cards you choose, your branding on the back makes it convenient for homeowners to save the cards for future references.
All greeting cards come with free envelopes for easy mailing and to protect the card during shipping and delivery to your prospective clients.
Other Ways to Get the Word Out
How else can you get the word out that real estate goes on despite the pandemic? Design a year-round campaign that includes greeting cards, postcards featuring your most recent sales, and 2021 calendars that clients can refer to when they're ready to contact you. Need more ideas? We have plenty. Contact our helpful, knowledgeable sales staff today for assistance picking out greeting cards that best represent your brand. We can help you come up with a direct mail package that keeps you top of mind with area homeowners ready to sell their properties.
Leave a Comment