Posted by Marketing on Aug 21st, 2019
If you are a real estate agent or broker, you need ways to make your name known to homeowners in your community.  Calendars that display your name, picture, and contact info are great for ensuring you will be on the top of homeowners' minds all year round. When the calendars also offer useful information, such as home tips, they will be referred to even more. The right type of home tips calendar is one of the most cost-effective and useful tools that real estate agents can use.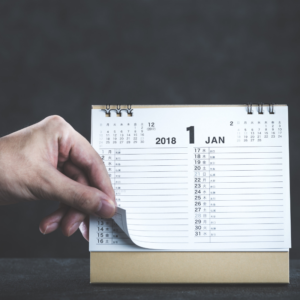 People Love Home Tips
Homeowners can always use new tips on how to successfully complete projects such as making over a room. When you give away home tips calendars, homeowners are more likely to want them, to actually use them, and to look at them often. The home tips peel-n-stick classic cover magnet calender made by ReaMark offers intriguing home tips that homeowners appreciate. Every time they look at their calendar, they will see your business card. Think of how many times per year they will be glancing at your name and logo. This is publicity that is priceless.
Free Envelopes Make It Easy for You to Send Out Your Personalized Calendars
When you order 2-in-1 magnetic calendars from ReaMark, you get free envelopes that make it convenient for you to reach out to your potential customers. You don't have to wait for people to come to your office.  On the outside of each envelope is an inscription saying "A special gift for you!" That builds anticipation when people see it. The ReaMark company specializes in real estate marketing products, and they know how to help real estate agents and brokers increase their name recognition in an efficient and pleasant way. 
Everyone Needs Calendars
Calendars are popular promotional items because they are so useful. The home tips calendar from ReaMark is compact and attractive. Your potential customers can use it at home or at work. They can put it on the wall or on a desk. The front side of each month features a large calendar, a detail from a photo, and teaser information about that month's home tip. On the back is an easy-to-read full description of the tip along with the full photo. The pages are printed on glossy, high-quality paper. People will be proud to display these attractive and useful calendars in their homes or work spaces.
Home tips calendars are an economical and powerful way to spread your name and contact information throughout your community.  ReaMark's high-quality calendars are designed exclusively for the real estate community. Check out our full line of promotional products for real estate professionals on our website, or call us at (800) 932-2957 for a free catalog and samples. 
Leave a Comment