Posted by Reamark Marketing on Sep 4th, 2015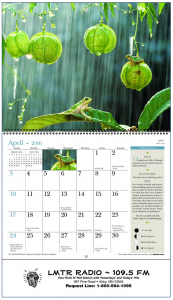 Realtor calendars are one of the least expensive and most powerful marketing tools for real estate professionals. Everyone loves to get a gift. Gift your farm with calendars that keep them on schedule, empower them with inspirational quotes or simply help them put the correct date on their mortgage check. Our portfolio of calendars for Realtors has something to make everyone smile and hundreds of designs sure to complement any décor from the boardroom to the game room. Here's a few options for you to consider from our 2016 real estate calendars line up.
Custom Real Estate Calendars
For a nominal fee, you can personalize calendars to your unique farm. We'll help you create a community calendar that highlights coming events or features local venues, appeal to the cooking crowd with sumptuous recipes for every month and season throughout the year.
House Shaped Magnet Calendars
A popular traditional choice that visually connects your brand with the real estate market.
Wall Calendars
Our long-time favorites and new designs include adorable baby animals, styles that will appeal to vintage car enthusiasts and many other beautiful designs with spiral bound edges or center staples. So you can reach your target audience easier, you can also order large envelopes or oversized plastic door hangers. Order your wall calendars early because they tend to sell out fast!
Magnetic Calendar Options
You'll find a variety of calendar styles with super strong magnets available in the 2016 calendar print and online catalogs including:
Jumbo Postcards with Magnetic Strip
Magna-Peel Calendars
Real Estate Full Magnetic Calendars
Fall is almost here, it's time to get your order placed for your 13-month real estate calendars and holiday greeting cards. Everyone loves receiving a gift. Give your customers something that will keep you in the forefront of their minds for the next year. Build your contact files, generate leads and enhance your brand awareness in the community for just pennies a day.
We specialize in helping real estate professionals grow their business.
Contact us today to place an order or request a print catalog.
Leave a Comment