Posted by Marketing on Jan 12th, 2020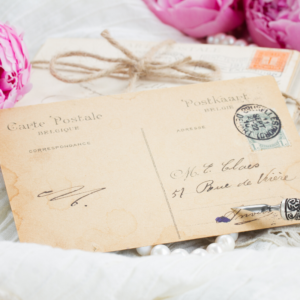 It's time to put the winter blues behind you. After all, your prospects are thinking about a change of pace — and how to invest their tax returns. Could rethinking your outreach tactics help you get into the springtime fervor?
Seasonal real estate agent marketing depends on timely nuance to keep people engaged. Although promo cards, calendars, and mailers are tried-and-true outreach assets, you're not the only one using them. Here are some tips on ensuring you stand out with a utility-first approach.
Easy Tips for Making Your Spring Marketing Assets More Useful
Effective advertising offers value that goes beyond the obvious. For instance, even though your customers might find it useful to learn that you offer local services, they could obtain that same information by Googling "real estate agents" or looking at your yard signs. Going the extra distance with more creative marketing increases the chances that people might pay attention.
Good agents differentiate their marketing by imbuing it with added value. Fortunately, spring offers numerous opportunities to make a lasting mark in the margins, headers, and footers of your promotional assets:
Include timely property maintenance tips and information resource links on your promo cards, like reminders that this is the best time to get AC units cleaned out. You'll earn bonus points if you stick to tidbits that are particularly relevant to your area and its yearly weather trends.
Help families prep for spring and summer events, such as by including magnetic baseball schedules with your promotional mailings. It's always wise to customize your calendars to include noteworthy local happenings, such as fairs, cultural festivals, and similar gatherings. This kind of community-aware marketing encourages people to associate your brand with good times instead of merely ignoring your calendars because they lack relevant content.
Provide would-be sellers and buyers with choice strategy tips for transacting during spring and summer. While you don't have to give away your secret recipes, sharing some unique insights can help you establish brand authority and build trust. This is also an excellent opportunity to insert shortened URL links to helpful third-party articles or QR codes to your agency blogs and social posts.
Swap your conventional marketing materials for something a bit more original. For instance, spring is the ideal time to send out branded seed packets. If you're lucky, your future clients will take the hint by beautifying their landscaping before they ask you to help them with tough sells.
Reconsider Your Visuals
Many consumers expect to encounter a particular flavor of marketing materials during spring. While you should always capitalize on vibrant imagery, rich colors, and balanced layouts, avoid the cookie-cutter approach.
Aesthetic appeal is also a form of utility. Don't be afraid to compose materials that stray from the standard with local sights instead of stock images and attractive artistic illustrations. As long as you have a good designer to keep you on track, you'll find it easy to appeal to homeowner values while fulfilling people's craving for novelty.

Leave a Comment