Posted by Reamark Marketing on Sep 21st, 2014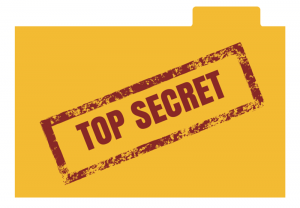 There are very good reasons successful real estate veterans use real estate postcards in their marketing and farming efforts. Postcards for realtors build their brands, build their leads, and build their business. At ReaMark, we are pleased to offer a wide array of effective real estate postcards. Brokers and agents can choose from mortgage postcards, seasonal sports cards, sports schedule postcards, time change reminder postcards and many other options.
If you are an agent or broker and are currently using or considering sending a market update to your farm, there are some tips that can help you increase your odds of success.
The Secret to Making Market Update Postcards Work for You
Most brokers will market into or "farm" a neighborhood every 3 months. When they send these market update postcards, they will include data like their list of new listings, their pending listings, and their closed deals. But here's the real secret pros are using: the listings don't have to just include their own personal listings.  By adding the simple disclaimer "These listings came from various real estate agents" on the bottom of the card, you can include much more information. This is information the neighbors love to read and it has several positive effects.
You are educating the community about the current condition of the real estate market in their own backyard. Without your current data, they may be under misconceptions about what their home is worth. This can help bring them into the market.
It positions you as the real estate expert in the neighborhood. Residents ultimately perceive you as being on top of the transactions in their area.
You are creating top of mind awareness in the neighborhood.
These postcards help brand you as a real estate professional.
Our Postcards for Realtors are Proven Effective
There have been some significant changes in the real estate business over the last half-dozen years. One thing that has not changed is the effectiveness of our real estate postcards. ReaMark's real estate postcards are specifically designed for the real estate business. These quality cards come in a variety of full-color designs and are customizable for your specific business at no extra charge. You can choose from regular sized postcards or select attention-getting jumbo cards. Each year we add new attention-getting designs.
We will even design a market update postcard just for you! Just email us your property's' information, sales message, photos, and design ideas and we will get a free proof back to you within just 2 business days. We offer you the option of printing and shipping to you for mailing, or you can choose to use our direct mailing services.
Need help in making your purchase? Simply call us. You can talk to a real person who is experienced in the marketing and promotional item businesses, and specifically in working with agents and brokers just like you!
Leave a Comment