Posted by Reamark Marketing on Oct 18th, 2016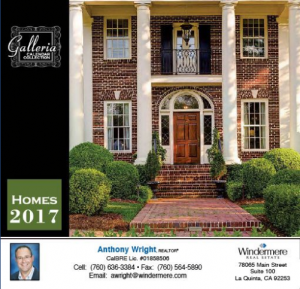 The crisp days of autumn have arrived and as the hectic 2016 real estate season winds down, brokers and agents are once again turning their thoughts toward marketing for 2017. With marketing costs rising, it makes sense to look for a marketing vehicle that offers maximum impact while having the staying power to remain fresh and relevant throughout an entire year. Smart real estate professionals know that high quality, full color 2017 wall and desk calendars from ReaMark are an effective and very affordable way to engage past clients, generate referrals and attract new business. 
Attract Attention With a Convenient, Full Color Wall Calendar
Americans may be investing more into smart phones, tablets and other technology, but according to a recent industry study, nearly eight out of ten respondents still viewed calendars as very important to their lives and most named wall calendars as their calendar of choice. At ReaMark, we make it easy for real estate agents to give their clients what they want: an attractive, full-color wall calendar that makes keeping track of important household dates quick and easy. 
With attractive options for customization, your past, current and future clients will view and become familiar with your name, photo and company name each time they see your calendar. This familiarity will ensure that you are the real estate professional they are most likely to think of whenever they or someone they know has a real estate question or need. You can choose from a wide variety of full color styles and sizes including standard, magnetic, appointment and sports calendars, as well as many other attractive styles.
Offer Convenience Clients Will Remember With an Attractive Desk Calendar
In addition to a complete line of wall calendars perfect for both home and business display, ReaMark's complete line of desk calendars will add welcome convenience and at-a-glance schedule monitoring for home and work office spaces that clients will appreciate and remember. 
Order Early to Save Money and Secure A Spot in Your Client's Home and Workplace
You know your clients want 2017 calendars and by ordering early and mailing them out promptly, you can be assured that your clients will be using your calendar next year, instead of one from your competitor. Even better, ReaMark is currently offering a huge 20% discount on orders to make your 2017 marketing budget go even further. Calendars sell out quickly, so don't wait, contact ReaMark today and let them help you get your real estate business off to a great start for 2017.
Order now and save!


Leave a Comment