Posted by Reamark Marketing on Oct 20th, 2015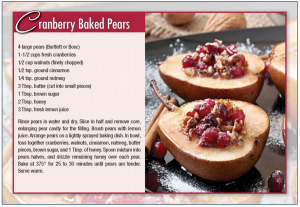 At ReaMark, we have the recipe for success in 2016 with our just released recipe postcards featuring brand new recipes! Our recipe postcards are a time-proven marketing tool for real estate professionals in search of a cost-effective marketing tool to farm specific neighborhoods.
Many of our clients will send out recipe postcards once per month to build top of mind awareness. They develop a following for their recipes and homeowners look forward to receiving them in the mail. Many of these prospects will not only try these easy to make recipes but they will share them with family and friends. They will also know who to call when they consider selling their home!
Created in vibrant, attractive colors, prospects tend to keep these cards for future reference. Through the years, we have created hundreds of recipes and designs. Our new, fun, tasty recipes come in designs like "Stress Free Cooking", "Delightful Desserts", "Simply Delicious Recipes" and "Cook Like a Pro". Choose the recipes that help brand you best.
Right now is the best time to set yourself up for success in the coming year with our recipe postcards and save at the same time. Buy five of these postcards and get the sixth free. Buy ten of these postcards and get TWO free. 
Our recipe postcards are just one of hundreds of tried and true marketing ideas available at ReaMark. We specialize in marketing and promotional materials for real estate agents and brokers that bring in leads that turn into prospects and listings. If you are making plans for your most successful year ever, consider a monthly recipe postcard campaign with the help of ReaMark.
We offer a printed catalogue and have live operators to assist you with your orders. ReaMark has free professional custom design services and we work to deliver a fast turn-around. Not sure what promotional item may work best for you? Call us and talk to one of our marketing professionals. Find out why so many real estate professionals turn to ReaMark to help build their business. Contact us today!
Leave a Comment