Posted by Reamark Marketing on Oct 21st, 2014
Real Estate Prospecting Using EDDM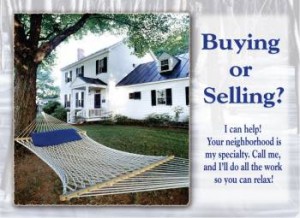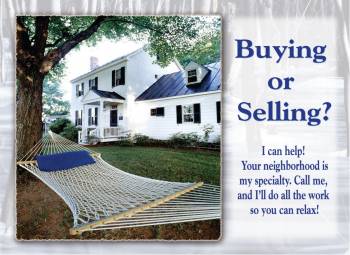 What is EDDM and why are so many real estate professionals using it to market into neighborhoods? EDDM is Every Door Direct Mail and it is one of the most powerful real estate marketing strategies available. It is a cost-effective way to make sure you get into every home in your target area.
ReaMark's EDDM service can create a valuable, custom piece that can be delivered by the Postal Service to each address in an entire carrier route or a subdivision route. ReaMark's direct marketing cards are professionally designed to gain attention for our real estate clients, and they are much more affordable than first-class letters. Each card will only cost 17.5 cents for postage as opposed to 49 cents for a letter. Because they are delivered by United States Postal Service carriers, you are assured each piece will be distributed to every targeted home.
Our EDDM service can be used in a variety of ways to promote your business:
Use it as a market update for the area.
Feature your current listings.
Enhance your image in the targeted neighborhood.
Our top producing real estate clients send these cards monthly or bi-monthly to build their reputations in a specific area and you can too!
Put EDDM to Work for You
Real estate prospecting with EDDM is easy with ReaMark's free professional custom design service. Minimum orders are just 250 cards and printing costs per piece reduce dramatically as you increase the size of your order. Plus with ReaMarks EDDM service there are no lists to rent and no expensive bulk mailing permit to buy. Cards are available in full-color printing and in sizes of 6.5" x 9" or 8.5" x 11" sizes. Printing can be accomplished in just 4 days!
It starts by visiting the USPS website and choosing the routes you want to cover. Determine the number of cards you will need and then visit the ReaMark website and order right online. If you prefer, you can call us directly and get help from an experienced customer service representative.
ReaMark specializes in real estate marketing and promotion. We assist some of the most successful agents and brokers build their real estate businesses and we can help you. If you have questions about ReaMark and our marketing and promotional items and services, we invite you to contact us.
Ask about our EDDM services and how they can help you heading into the New Year!
Leave a Comment