Posted by Reamark Marketing on Nov 17th, 2021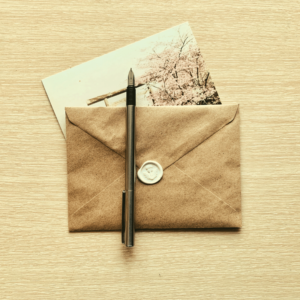 Variety is the spice of life  ̶  and your real estate direct mail marketing campaign! Many real estate professionals start off their direct mail campaigns with beautiful full-color postcards with their contact information and recipes, home maintenance tips, and more.
Postcards are a fantastic way to break the ice and repetition is key when it comes to grabbing the attention of your prospective clients. However, to keep your name at the top of their minds when they finally decide to buy or sell real estate, it's important to change up your routine.
At ReaMark, we offer a variety of ways to draw the interest of your future clients!
Custom Memo Boards
Magnetic custom memo boards are easy to display at work or school. This makes them an effective form of real estate marketing. Your current and future clients can use them for to-do lists and reminders. Every time they look at their custom business card or school memo board, they will see your contact information — and so will anyone passing by!
Sports Schedules
Make it easy for baseball, football, and NASCAR fans to keep up with the most exciting games and races of the year! Sports schedules are an effective way to connect with your target audience. Put this fun real estate direct marketing method to work for you!
Greeting Cards
You don't have to wait till the holidays to give greeting cards to your loyal customers. Whether you want to connect with your entire demographic or pinpoint a carefully curated mailing list, greeting cards are a great way to add variety to your Realtor marketing campaign.
Send out happy first-year anniversary messages to customers you have helped buy a new home. Greet prospective clients on holidays and welcome new arrivals to the neighborhood with a personalized greeting card.
Newsletters
What's up? Newsletters provide a unique way to update your clients on your latest just sold and listed properties. This could generate referrals and serve as reinforcement of your reputation. To take full advantage of this real estate marketing technique, find out what your clients are interested in and address that in your newsletter.
What goals do they want to reach and what problems do they need to solve? The more useful recipients find your newspaper content, the more likely they are to read it and pass it along to friends and neighbors.
Calendars
Magnetic school calendars, tear-off calendars suitable for an office environment, and stapled wall calendars to adorn home office and kitchen walls all make great gifts for prospective and current clients. Do you need help determining which calendar would make the most effective real estate direct marketing piece for you? Reach out to the experts at Reamark for advice and help to brainstorm what would work best for your farm area.
Contact us today for assistance in planning out a comprehensive Realtor marketing campaign. We can help you choose postcards, calendars, newsletters, gifts, and more that will resonate with your target market.
Leave a Comment