Posted by Reamark Marketing on Sep 23rd, 2016
School is back in session and the weather is turning colder in many parts of the country. This means one thing to real estate agents: the slow season is right around the corner. Maybe you're welcoming the much needed rest from a busy summer of buying and selling, but now is the time to get ahead of the competition for 2017. The best defense is a good offense, right? A solid real estate marketing plan will build your lead pipeline for a successful year to come. Here are a few tactics to implement in the coming months.
Thanksgiving Postcards & Greeting Cards to Generate Referrals
Many real estate agents wait until December to send holiday cards, but what better way to show appreciation to your past clients than with a Thanksgiving card? Not only will you be in their mailbox weeks before the other guys, you will catch people before the craziness of the holiday season gets under way. This is your opportunity to say, "Thank you for your business," AND let clients know that the best way to say, "Thanks for a job well done," is to refer friends and family.
We have a great selection of Thanksgiving Cards for Realtors® for as low as $0.29 each with free blank envelopes. We also offer envelope imprinting for an additional $0.14 per envelope. Thanksgiving and Fall themed postcards are also available. Order now before shipping costs go up on November 7th.
Home Tips Calendars To Prepare Your Sellers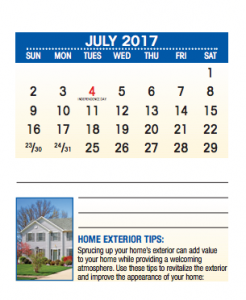 It's hard to believe that the new year is right around the corner. Our vast selection of 2017 calendars are a great way to make an impression with your farm that will last all year. Our Home Tips Tear-off Calendars can be particularly useful for those considering selling their homes in the coming year. Each month contains a new set of tips for home exteriors, doors and windows, hiring a home contractor, organizing the garage and more. Help potential clients get ready to sell their home for top dollar and set yourself up as the local real estate expert.
Right now you can save 20% on our three different styles of Home Tips Tear-off Calendar Magnets that include free envelopes. Personalize these great gifts with your picture and contact information and stay on the fridge all year.
Neighborhood Marketing Postcards That Offer Value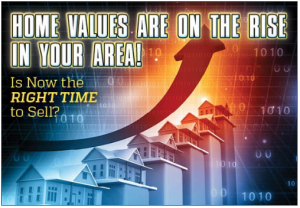 Another way to build your leads is to offer value to your farm before they know they need it. With our selection of Neighborhood postcards, you can send updates about home prices in the area, offer a no-commitment consultation, or answer frequently asked questions. By becoming an invaluable resource ahead of time, you can build trust and expertise to ensure your phone rings come spring time.
Get great value on your real estate marketing postcards by taking advantage of our buy 5 designs, get one free special. Our team of experienced real estate marketers are available to help you design a marketing plan that works best for you. Order online or call us at 800-932-2957.
Leave a Comment